What is Compounding?
Compounding provides an innovative way for pharmacists to customize medications to fit the needs of their patients. The art of compounding utilizes modern medicine while still holding true to the roots of the profession of pharmacy.
Compounding pharmacies can produce unique dosage forms based on patient preferences and/or restrictions. Examples include dye-free, preservative-free, alcohol-free, and/or sugar-free forms of medications. Many compounds are specialized medication combinations or compounded in other forms that are not otherwise commercially available.
Your pharmacist is trained in compounding a wide variety of ointments, gels, syrups, suspensions, suppositories, capsules and other formulations that can make medications easier to take, address any special health problems, or just simply get you feeling better, faster.
Compounded medications are generally safe and effective for most patients who have talked to their doctor about their health and how a compounded medication can help them.
Medications are compounded and dispensed to patients only upon receipt of a valid patient-specific prescription.
Compounding requires a relationship between the patient, physician, and pharmacist. Together, they will work together to provide an alternative treatment option when and if the currently available treatment options are not the best fit for you.
Autism
Hopewell Pharmacy is a leading specialist in the compounding for the needs of the sensitive patient. We can custom formulize prescriptions that are free of yeast, gluten, wheat, casein, dye or sugar and can be made to be compliant with the SCD diet. We can compound medications into capsules, suppositories, transdermal creams, injectables, and suspensions.
We carry a full line of nutritional supplements specifically for this community, as well as have a nutritional consultant on staff for nutritional advice.
Click here for information on the Dr. N's Vitamin/Supplement powder that we carry and can be ordered directly from our website.
We are actively involved, and have been since the inception, of DAN (Defeat Autism Now) MAPS, as well as have attended CAN (Cure Autism Now), NAA (National Autism Association), USAAA (US Autism & Asperger Association), ASCONN, LIA (Lyme-Autism Connection), Your Healing Retreat, Curando El Autismo and Autism One conferences, and attend various autism charity walks including WALK Now Philly, NJ and Autism Cares Race for Resources. We work closely with many DAN practitioners to help customize the right formula specifically for each patient. Natural Hormone Replacement
Urological Compounding
Call 800-792-6670 for more information.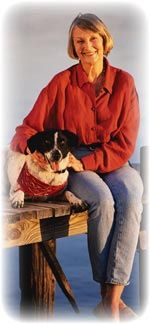 Veterinary Compounding
We are able to prepare innovative, economical, easy-to-use dosage forms for pets and exotics. We work with veterinarians and animal care specialists to solve a variety of medication problems.
Our state-of-the-art pharmacy is equipped with a clean room and laminar flow hood for preparation of sterile products, including eye drops and injectables.
Trying to administer proper medications to animals is not always easy. We can prepare medications in easy-to-give flavored dosage forms that animals love! We have the ability to prepare just about any medication in flavors like tuna, cheese, beef, and fish to name a few.
Manufacturers will often stop producing medicines and dosage forms which are unprofitable to market due to low demand. However, there is still the occasional need for such products. We can obtain the necessary pharmaceutical grade chemicals, and compound individualized dosage forms to meet the needs of your pet.
We can compound numerous dosage forms that are just right for specific animals - from oral liquids to flavored snacks (New!). The active ingredient can usually be administered by various routes (oral, transdermal, otic, etc.).
Preparation of these specialized products requires chemicals and equipment that are not available in most pharmacies. Our pharmacists have received extensive training in compounding techniques and have access to a support network that generates a constant exchange of ideas and innovations.
Let us know how we can help you and the animals in your care. Our friendly, trained staff of pharmacists and technicians are here to make sure your pet gets the individualized treatment he/she deserves.
Pain Management
Please call for more information.
800-792-6670
Sinus Therapy
Please call for more information.
800-792-6670